Class Robins
HOME LEARNING
Please check this page to find home learning tasks. There are some tasks to be completed daily and then some topic based tasks for you to select from. Reception children are not required to complete the daily English and Maths tasks but might want to have a go at some of the activities. If you or your adults have any questions or wish to send in photographs of your home learning for the Robins in action class page then please email robins@alpington.norfolk.sch.uk and I will get back to you as soon as I can.
Hope to see you again very soon,
Miss Larter
Daily Tasks
Reception children and home learning
We are really mindful that play based learning is vital to children's development in their Reception year and we don't want parents or children to feel that "learning" always involves sitting down with a piece of paper and a pencil or looking at a screen.  It's ok to let the children explore and experiment and every activity doesn't have to have an outcome that looks pristine!  Models, pictures and ideas that come from the children will often not look like much to the adults and that's OK!
The ideas that follow are intended to take the pressure off and make life easier for you and the children so please don't feel you have to make changes if this doesn't help.
If you have the space, it could be worth setting up a learning area for Reception children where they can have some choice about their learning and are able to be a bit more independent.  It is good to have space to work at a table with access to paper and crayons, and a space to work on the floor.   If that's not possible, floor space and something to rest on for drawing works just as well.  If it's possible, a space for cutting and sticking, making things from junk or painting is ideal, but remember the idea is that the children can be independent so only put things out to the level of mess you can cope with!  In the space put 2 or 3 different toys to choose from.  Some dressing up or role play, a construction toy and a game would be ideal but  again, whatever you have to hand and works for you.  This encourages the children to play and create but without getting distracted by a room full of toys.  It also encourages them to stick to an activity for a while and makes the learning space different to their bedroom or playroom.
Here are a few play based activities to get you going! We will try to update these each week.  You may find that children need an activity modelled with you first, but will then be able to have a go by themselves.  You will also find that activities evolve and turn into something completely different – that's what it's all about so go with the flow!
Freeze some toys in a bowl of water and then see if you can free them from the ice!
Make a rainstick https://www.bbc.co.uk/tiny-happy-people/rainstick/zj39y9q
What is the best thing you can you make from a kitchen roll tube?
Find some flowers in your garden or on a walk and draw or paint them.
Use papers, wrappers, fabrics etc to create a collage of your favourite season.
Make your own playdough – there is a recipe here.   https://theimaginationtree.com/best-ever-no-cook-play-dough-recipe/  Cream of Tartar is the magic ingredient for making it stretchy, but you don't need the glycerine.  (It will work without either, it's just more crumbly) Add cutters, encourage the children to make sounds or words or numbers or just go freestyle!
Mix some cornflour, water and a bit of food colouring in a bowl or tray and use it to practise your letters in using your finger. If you make the mixture green you could use it as dino swamp afterwards!
Go outside.  Practice your sounds with a stick in the mud, hide sounds in the garden and go and find them or find things to count.  You could also collect natural resources – sticks, leaves etc to take back inside to make things out of later on.
Make a fairy/dinosaur garden! Collect some natural items such as sticks, leaves, and stones etc. and then deocrate and rearrange them to make paths, signs, furniture and houses. You can do this either inside or outside. Send in your photographs to give your friends ideas.
Use blankets, boxes or pillows to make yourself a reading den. Take your favourite books inside and get cosy!
We have a new bunny friend in Robins class! His name is Huxley. If you are able to, you could bake some Huxley bunny paw prints to celebrate!
Week beginning 1st March 2021
Reading – Share a book with an adult. You could read an ebook from Oxford Owl. Year 1 children might like to select and read a picture book from home and Reception children might like to share a picture book with an adult and try to read some of the more simple words or even spot the tricky words we have learnt so far (I, no, go, to, the, into)
It's the last week of home learning before you are all back in class! I have been so impressed by how hard you have all been working at home, Robins. Well done.
Monday
We are curious about the Arctic.
English – (Year 1 and Reception) This week we are going to be looking at how climate change is affecting the Polar Regions. We are going to start by finding out more about the Arctic.  Let's start by watching a video and taking a walk in the Arctic.
Year 1 – Create a mind map of information about the Arctic. Write down anything you already know. See if you can find the answers to these questions and then add the information to your mind maps. Where is the Arctic? What is the climate like in the Arctic? Which creatures live in the Arctic?
Reception – Imagine you are on an Arctic expedition. What would you wear? How would you feel? What would you see?
We are curious mathematicians.
Maths – (Year 1) Today we are going to be measuring using a ruler. Find a ruler that you can use to measure with and watch this video. Practise using your ruler to measure the length of some things around your house. Year 1 – When we use a ruler we measure in centimetres and we write this cm. Can you label the items you measure to show how long they are and remember to put cm at the end?
Reception – Draw around your feet and then cut them out so that you have two footprints. Can you use your two footprints to measure the length of your sink, a table, a rug and a member of your family?
Tuesday 
We are courageous scientists. 
Today we are going to do an experiment to see how climate change is affecting the Polar Regions and the animals that call them home. First, draw two polar bears on pieces of card. Make two icebergs by putting water into two dishes and freezing it. When the water has frozen and become ice take both icebergs out of the freezer and place a polar bear on each one. Place one on a worktop and put the other back into the freezer. What what happens to each iceberg and discuss why. Which ice berg shows us the effects of climate change?
Year 1 – Using what you have learned make a poster to inform others about climate change in the Arctic.
Reception – Think about how your polar bears might be feeling as their habitat changes.
We are courageous mathematicians.
Maths – (Year 1) –  Continue to practise your measuring skills by playing this game.
Reception – Using the footprints you made yesterday can you measure the length of two rooms in your house. Which room is the longest? Which is the shortest?
Wednesday
We are empathetic readers.
English – (Year 1 and Reception)  Listen to 'The Runaway Iceberg' and discuss the story with someone. Did you like it? Why/why not? Where do you think the story was set? Who were the main characters in this story? What did you like/dislike about them? What happened at the beginning, middle and end of this story? What problem did the main characters have? How did they solve it?
Year 1 – Think about what happened in this story and complete Story Map to show your understanding.
We are courageous mathematicians.
Maths  (Year 1) – Use your ruler to measure the length of these snakes and record your measurement using cm at the end for centimetres.
Reception –  Lay on the floor and ask an adult to use masking tape or bluetack to mark how long you are. Place toys side by side to make the same length as you laying down.
Thursday 
We are thoughtful writers.
English  (Year 1 and Reception) – Using the Runaway Iceberg to help us, we are going to come up with our own adventure story. Choose an animal that lives in the Arctic to be your main character. Draw a picture of your character and give them a name. Year 1 – Write a short description of your character using adjectives.
We are courageous mathematicians.
Maths ( Year 1) – Watch this clip to learn how to add lengths together. Practise adding lengths together by finding two items, measuring each and then adding the measurements together. You could use things from your pencil case such as pencils, rubbers, pencil sharpeners etc.  Can you write your additions down as number sentences?
Reception – Go outside find some sticks, daisies, stones, leaves etc. to make some repeating patterns. How many different patterns can you make?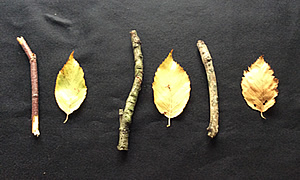 Friday
We are aspirational story tellers.
English ( Year 1) – Write your own story about the character you created yesterday travelling on a shrinking iceberg. Come up with a beginning, middle and end for your story. You can either write your story down or tell it. Remember to use story language!
Reception – Make the character you designed yesterday into a model or figure. You could use a kitchen roll tube, pegs, playdough etc to bring your character to life. Then play with your character and come up with some adventures for him. Can you explain your story to someone at home?
We are courageous mathematicians.
Maths – ( Year 1) Watch this video on subtracting length and then have a go at these questions.
Reception – Go outside and find some natural resources to make some numbers! Can you make numbers 1 to 5? Which other numbers can you make?
Extras
---

Welcome back and a very happy new year to you all!
THANK YOU for your support last term with the festive events that took place in school, the children had a great time celebrating Christmas together. Also, thank you from everyone in Robins class for all your kind Christmas wishes.  Below are some items regarding the Spring term. Please note that some items are only relevant when school is open.
PE – This term the Robins will continue to have PE on Tuesday mornings with Mr Colbeck. Please make sure you send your child to school in their PE kit on these days.
Topic – This term we are going to be looking at SUSTAINABILITY and finding out how we can make changes to live a more sustainable life and support the future of the Earth.
Phonics and Reading – The children have made great progress with their phonics and reading so far. Your continued support in practising sounds and hearing your child read at home will reinforce their confidence and skills.  We expect the children to be changing their books most days, therefore children must bring their book bag and reading record to school each day.
Pencil Cases  – Please could you make sure that your child has a replenished pencil case in school so that they are only using their own equipment.
Warmest regards,
Miss Larter
---
Phonics Meeting
Phonics Meeting 2020 PowerPoint
Robins Timetable can be viewed here. Please be aware that this is a timetable for the whole class and therefore Reception children only take part in appropriate activities. Our timetable is also is subject to change, as we operate a flexible schedule to ensure we are meeting the needs of the children.
What to Expect in Reception – This should give you an idea of what your child will be learning during their first term in Reception.